This is my annual review of the year just gone and preview of the New Year. It is intended to give you a global overview of what I think are the most important economic events and themes that occurred in 2021 and the ones to look out for in 2022. I hope you find this both informative and useful!
Watson's Yearly is a document that will change as 2022 progresses. Although it won't be 100% live 100% of the time, I will – along with my team – endeavour to update the content throughout the year so that it will be relevant whenever you pick it up! As far as I am aware there is no other document like this that functions in this way, so I hope that it is something that you will find useful. I don't expect you to read Watson's Yearly in one sitting (it is pretty long!), but I think it would be best used by dipping into it whenever you can! It would definitely be worth checking back regularly to see what's changed – but I will also keep you updated on changes in Watson's Weekly.
*** CONTENTS ***
(If you want to skip to a particular section, please click on the appropriate heading below)
Section 1: Introduction
Section 2: The Review of 2021
Section 3: Preview of 2022
Section 4: Country-by-country overview for 2022
Section 5: Themes for 2022
Section 6: Conclusions
INTRODUCTION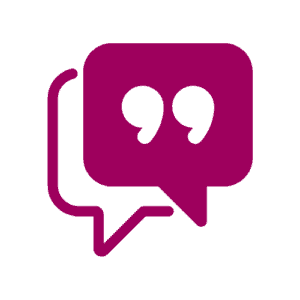 I thought I'd kick off proceedings for the latest edition of Watson's Yearly with a few quotes! Who said the following during the course of 2021 (answers below)?
"What you have given me is the most profound experience I can imagine. I am so filled with emotion about what just happened.
"Everybody in the world needs to do this… It's extraordinary, extraordinary."
"Is cheese and wine alright? It was a business meeting."
"If we didn't care about fighting harmful content, then why would we employ so many more people dedicated to this than any other company in our space – even ones larger than us?"
"…prenez un grip about this about this and donnez-moi un break because this is fundamentally a great step forward for global security"
"We close the divide because we know, to put our future first, we must first put our differences aside./ We lay down our arms so we can reach out our arms to one another./ We seek harm to none and harmony for all."
"Read the standing orders! READ THEM AND UNDERSTAND THEM!"
What a year!!! 2021 was anything other than uneventful, that's for sure!
Happy reading!
Peter Watson
(Quotation answers: 1. William Shatner (aka Captain Kirk) to Jeff Bezos when he came back to earth after his Blue Origin flight in October, 2. Allegra Stratton, former Spokesperson to the PM, 3. Mark Zuckerberg in his 1,300 memo to employees, responding to whistle-blower Frances Haugen's allegations, 4. Boris Johnson to a frustrated Emmanuel Macron in reponse to France's reaction to having a major order of submarines cancelled as part of the new AUKUS defence tie-up, 5. 22-year-old poet Amanda Gorman reading her poem "The Hill We Climb" at Joe Biden's swearing-in ceremony, 6. Vice-chairman of Handforth Parish Council Aled Brewerton to Jackie Weaver in the now-infamous Zoom meeting from Hell 🤣)
THE REVIEW OF 2021
Here's my preview of what proved to be an extremely eventful 2021! The monthly entries here are a short version of the Watson's Monthly editions – so if you want to know more, please click on the appropriate links! I thought it would also be a good idea this year to include a Covid timeline that identifies how lockdown and vaccine policies have changed because they have had a major effect on the economies.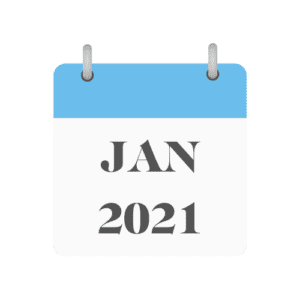 BIG PICTURE NEWS: It was an explosive start to the year as Trump tried to hang on to power and rioting broke out on Capitol Hill. Biden still got the job and Trump was cancelled by Facebook and Instagram while Parler, the app that rioters used to communicate was cut off at the knees by Amazon, Apple and Google.
IN EUROPE, EU vaccine distribution came in for heavy criticism, particularly as vaccine rollout had been going quite well in the US and UK.

IN THE UK,

BoJo announced a lockdown of schools and the CEO of Pimlico Plumbers caused a kerfuffle by saying that he would be implementing a policy of "no jab, no job" for new starters.
IN MARKETS, Chinese markets reached their highest level since the 2008 crash and Redditors drove the share prices of GameStop, AMC Entertainment and Blackberry to sky-high levels. Things got so frenzied that platforms like Robinhood that had powered the activity suspended trading activity, much to the frustration of all the retail investors.
IN CRYPTO, despite taking a lot of flak from the FCA and the ECB along with increased scrutiny from the US Treasury Department Bitcoin tested the $40,000 barrier.
IN THE AUTOMOTIVE SECTOR, Stellantis came into being as the Fiat Chrysler/Peugeot Citroen merger went live as the new entity "Stellantis", becoming the world's third biggest car maker by sales. This came at a tricky time for the industry as car sales continued to hit rock bottom in the US and UK, largely thanks to the ongoing shortage of semiconductors. Tesla was riding high in China with its Shanghai-produced Model Y, but in the US it was facing a major recall because of a defect in its touch screen.
IN VEHICLE CHARGING, Shell bought Ubitricity, the biggest on-street car charging company in Europe.
IN REAL ESTATE, it was a story of mixed fortunes as UK residential property continued to go bananas as mortgage approvals hit a 13 year high, according to the latest Bank of England figures. On the other hand, in commercial property (particularly with office space), companies were looking at ways of downsizing given the ongoing trend for working from home.
IN FINANCIALS, banks with exposure to trading and advisory businesses, like Bank of America and Goldman Sachs etc. saw huge boosts in profit due to trading activity and deal-making in general.
TO SEE THE FULL VERSION OF THIS MONTH, PLEASE HIT THIS LINK
JANUARY'S COVID POLICY/NEWS TIMELINE:
AMERICAS, US – Jan 15th Trump said he'd lift the travel ban on Brazil and most of Europe (including the UK) from Jan 26th
EUROPE, FRANCE – Jan 16th France imposed a 6pm curfew as its death toll hit 70,000
EUROPE, GERMANY – Jan 12th Merkel warned that Germany's hard lockdown could go on for another 8-10 weeks, Jan 19th Germany extended its national lockdown until Feb 14th, Jan 29th Germany imposed a ban on travellers from the UK, Ireland and Portugal
EUROPE, SWITZERLAND – Jan 13th Switzerland closes down all non-essential shops and pushes WFH
UK – Jan 4th England enters third national lockdown, schools close and people are allowed to leave their homes once a day for exercise for at least the next six weeks, Jan 14th the UK bans flights from various South American countries including Argentina, Brazil and Chile, Jan 27th the UK imposes compulsory hotel quarantine for travellers coming from "high risk" countries. Anyone looking to leave the UK will need a written declaration proving their need to travel
NEWS – Jan 21st Pfizer slashes vaccine deliveries to some European countries by up to 50% in some countries, Jan 22nd AstraZeneca announced there would be delays to initial vaccine deliveries to the EU due to production problems, Jan 26th AstraZeneca said that it would prioritise delivery of vaccines to the UK over the EU because it signed contracts with the UK first, Jan 28th Europe faces shortages of vaccines as supplies of the Moderna vaccine will be lower than expected in February, Jan 29th the EU authorises AstraZeneca vaccine for use on over-18s, Jan 30th Germany threatens laboratories who don't deliver to the EU on schedule with legal action.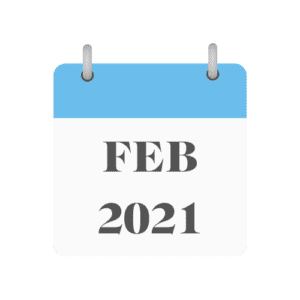 IN THE US, The US House of Representatives passed a massive comprehensive $1.9tn stimulus package to help the economy that included things like increases in the minimum wage, $1,400 direct payments, an extension of unemployment insurance and $350bn for state and local governments.
IN EUROPE, things got increasingly nasty regarding vaccines as the EU's poor vaccine distribution strategy led to a number of countries buying vaccines from China and Russia in frustration. Europeans then, one by one, slagged off the efficacy of the Oxford/AstraZeneca vaccine and said they wouldn't be recommending it. In the meantime, the Russian Sputnik V vaccine showed a 91.6% efficacy rate in a peer review. Former ECB president Mario Draghi became Italy's new Prime Minister after being invited to do so by the Italian president Sergio Mattarella following the previous PM Giuseppe Conte's failure to form a government.
IN THE UK, tensions with Europe increased as Europe sought to enforce a border between Great Britain and the island of Ireland to stop vaccine exports.
IN MARKETS, Japan's Nikkei sailed through 30,000 for the first time since 1990 and the whole retail trading frenzy continued before Robinhood and others were hauled up to answer before Congress.
IN COMMODITIES, the oil price reached pre-Covid levels by breaching the $60 a barrel level while oil major BP announced that it had paid £900m for rights to build wind farms in the Irish Sea. Prices of raw materials and crops continued to rise thanks to countries stocking up and restricting exports.
IN CRYPTOCURRENCY, Bitcoin breached $50,000 and almost hit $60,000 as the world's first Bitcoin ETF (the snappily-titled Purpose Investments Bitcoin Exchange Traded Fund) started trading in Toronto.
IN THE AUTOMOTIVE SECTOR, chip shortages continued to cause production cuts, JLR committed to becoming a 100% electric brand by 2025 and Tesla announced recall in the US of 135,000 cars, which is a lot considering that last year the company shipped just under 500,000 vehicles globally.
IN IPO AND M&A DEVELOPMENTS, Bumble had a successful IPO while the latest figures showed that the UK had its fastest start to M&A deals since the 2008 financial crisis! In specific deal news, Kraft Heinz sold Planters Peanuts to Hormel Foods for $3.35bn as part of its plans to cut debt levels. US regional bank M&T Bank bought People's United Financial in a $7.6bn deal, Goodyear bought rival Cooper Tire for $2.8bn and LVMH bought a 50% of Jay-Z's Armand de Brignac champagne company and Allied Universal Security Services bought G4S for £3.8bn.
TO SEE THE FULL VERSION OF THIS MONTH, PLEASE HIT THIS LINK
FEBRUARY'S COVID POLICY/NEWS TIMELINE:
EUROPE, GERMANY – Feb 6th Germany announced it would extend its lockdown until the 7th March.
EUROPE, SWITZERLAND – Feb 24th Switzerland says it will ease lockdown from Mar 1st with the opening of shops, museums and libraries.
UK – Feb 13th PM Boris Johnson announces optimism that his roadmap out of lockdown on Feb 22nd will include a relaxation of restrictions, Feb 22nd the government announces a four-stage plans to get England out of lockdown over the coming months. Schools are to reopen and outdoor socialising with one person will be OK from Mar 8th
NEWS – Feb 1st the EU tightens travel restrictions from those outside the bloc, only allowing in those from countries with very low case numbers and very few are allowed to leave, Feb 2nd trials show that Russia's Sputnik V vaccine has a 91.6% efficacy rate, Feb 25th 80% of AstraZeneca's vaccines in the EU sit unused due to the hatchet job the Europeans did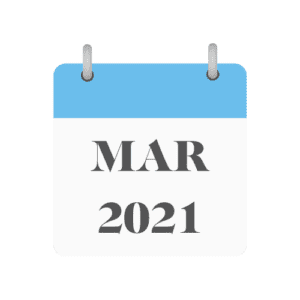 BIG PICTURE NEWS, this was the month when a ship got stuck in the Suez Canal and caused all kinds of chaos for months! It was actually released much earlier than had originally been feared, but this put very tight supply chains out of synch. I bet the pilot of that vessel won't try three-point turns again in a hurry!
IN THE US, Biden's $1.9tn stimulus became law, the Fed committed to near-zero interest rates until at least 2024 and jobless claims fell to pre-pandemic levels.
IN CHINA, manufacturing had a very strong bounce-back in Q1, reaching pre-Covid levels.
IN EUROPE, the EU launched a legal action against the UK at the European Court of Justice re Northern Ireland because the UK eased trading conditions for Northern Irish businesses post-Brexit without consulting Brussels. Europe accused the UK of banning exports of vaccines and vaccine ingredients, but they then backtracked on this. After slagging it off, both the French and the Germans approved the AstraZeneca vaccine for use in the over-65s.
IN THE UK, Rishi Sunak announced the UK Budget, which was pretty much spend now, tax later.
IN IPO AND M&A NEWS, the massive deal flow continued with Asian tech groups being particularly active in raising money. Companies such as Coupang (South Korea), Didi Chuxing (China), Megvii (China), ByteDance (China), Grab (Singapore), Tokopedia (Indonesia), Zomato (India) and Kakao Bank (South Korea) were among those either doing IPOs or making moves to do so. Interestingly, SPACs did a whopping $109bn-worth of transactions globally in February in 50 deals and the volume of deals done in Q1 was the most since 1980! IPOs this month saw mixed performances with Roblox having a strong market debut with its share price rising by over 54% versus the issue price – and South Korean e-tailer Coupang, which saw its share price shoot up by 41% on its first day of trading. Trustpilot had a solid first day of trading on the London Stock Exchange on its debut, seeing its share price climb by a respectable 16% in complete contrast to Deliveroo's flotation disaster on the last day of the month!
IN AUTOMOTIVE NEWS, loads of car manufacturers committed to an EV future and dealerships in America are pouring serious money into upgrading their facilities to accommodate EVs, despite the fact that EV sales currently make up only 2% of overall sales. Meanwhile, Motor Fuel Group (which runs petrol stations under the BP, Shell, Murco, Texaco and Shell brands in the UK), said that it was going to spend over £400m on chargers that could add 100 miles of range in under 10 minutes. VW said that it was planning on building six new battery factories in Europe by 2030 and Panasonic announced that it was reducing its reliance on Tesla to make batteries compatible with other vehicles – a historic moment, considering how closely the two companies had worked up until now. Re the cars themselves, Tesla announced a record number of deliveries in Q1, more than double the number they did in Q1 2020 but there was some bad news for Tesla because military personnel and employees of some state-owned enterprises in China were banned from driving Tesla's cars because of security fears.
IN CONSUMER AND RETAIL-RELATED NEWS, figures showed that Britons paid back a ton of debt under lockdown, but are now spending. Asda has seen a 400% increase in sales of BBQ and garden furniture and the Entertainment Retailers Association is saying that we are spending record amounts on fun and games (!) as consumers are generally feeling more optimistic! Morrisons fell out of the FTSE100 and M&S announced it would demolish its Marble Arch store.
TO SEE THE FULL VERSION OF THIS MONTH, PLEASE HIT THIS LINK
MARCH'S COVID POLICY/NEWS TIMELINE:
US – Mar 8th health officials say fully-vaccinated Americans are allowed to gather with other fellow-vaccinated citizens indoors without masks or social distancing.
EUROPE, ITALY – Mar 2nd Italy shuts down schools and puts restrictions on businesses in areas worst hit by the latest Covid variant.
EUROPE Mar 10th-12th Austria, Estonia, Luxembourg, Lithuania, Latvia, Denmark, Norway, Iceland, Italy, France, Portugal, Slovenia and Cyprus all suspend use of the AstraZeneca vaccine, Mar 18th European Medicines Agency says the AstraZeneca vaccine is safe to use and say that taking it is better than not taking it! Countries including Germany, Italy and France resume use, but the PR damage has been done! Mar 19th EC president Ursula Von der Leyen warns AstraZeneca over the reduced supply of vaccines, Mar 21st Germany and Austria extend the deadline of their lockdown measures, Mar 26th Germany announces travel warnings for various EU countries.
MIDDLE EAST, SAUDI ARABIA – Mar 5th the country announces plans to relax restrictions, including the opening up of entertainment venues from Mar 7th.
UK – Mar 25th emergency Covid restrictions are extended for another six months.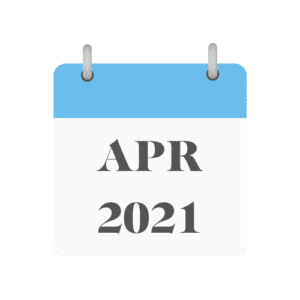 IN THE US,

retail sales shot up by 9.8% in March and jobless claims fell, which helped US stock markets hit record highs. For instance, the S&P500 broke the 4,000 mark for the first time ever this month, powered by tech stocks, expectations of massive economic stimulus and a successful vaccine rollout in the US.
IN CHINA, China's GDP shot up by a whopping 18.3% in Q1 vs Q1 in 2020, but this fell short of market expectations.
IN THE UK, the latest stats from the ONS show a return to economic growth as retailers saw rising sales and manufacturing saw an uptick on rising car production. A survey by YouGov and the CEBR showed that consumer confidence was at its highest level since 2018 and business confidence is also up.
IN CRYPTOCURRENCY, Bitcoin breached the $63,000 level and America's biggest cryptocurrency exchange, Coinbase, had a dramatic debut on the NYSE where it shot up initially and then fell below its offer price by the close.
IN VACCINES NEWS, Pfizer announced a 60% price increase for supplying the EU with vaccines. India gave emergency approval for Russia's Sputnik V vaccine as case numbers continued to grow.
IN CONSUMER AND RETAIL-RELATED NEWS, non-essential shops were opened on April 12th in the UK and Barclaycard figures showed that spending increased to levels 15% above pre-Covid heights in their first week of opening. The latest report from Deloitte showed improvements in every measure of consumer confidence on both a year-on-year basis and a quarter-on-quarter basis. Meanwhile, in the US, the staff shortages in casual dining restaurants are so acute that they are offering all sorts of signing bonuses and incentives! Luxury brands such as LVMH, Gucci-owner Kering and Hermès put in very strong performances and consumers are also spending money on cars (according to car dealership Pendragon), houses (HMRC data showed a frenzy of transactions as people tried to beat the Stamp Duty holiday deadline), going to the gym (according to PureGym) and Toys (according to US toymaker Mattel). Amazon announced stellar results!
IN AUTOMOTIVE-RELATED NEWS, Hyundai reported strong Q1 results due to strong demand for SUVs and its premium cars but Mini, Jaguar Land Rover and Renault all announced halts in production due to chip shortages and chipmaker Intel said that prospect for a resolution to this situation is still pretty distant. Tesla posted great Q1 results as revenues shot up by 74%, but it seems that that was mainly thanks to selling 10% of the Bitcoin it bought in February plus money from the emissions credits sold to other car companies so they could hit their emissions targets!
IN TECH NEWS, Microsoft and Google had booming profits, Apple's earnings helped it to head in the direction of a $3tn valuation and Facebook's supremacy in advertising powered its revenues to new heights. Alibaba had an expensive start to the month, though, as it was slapped with a $2.8bn fine, but this only represents about 4% of Alibaba's revenues.
IN FINANCIALS NEWS, HSBC moved virtually all of its top management to Hong Kong as it gravitates towards China for the future. Goldman Sachs, JP Morgan and Bank of America all posted strong results thanks to advisory fees raked in from deals, as did HSBC, Deutsche Bank and Lloyds Bank. Meanwhile, British investment bank Peel Hunt announced a joint venture with Santander, later adding that it was considering an IPO.
TO SEE THE FULL VERSION OF THIS MONTH, PLEASE HIT THIS LINK
APRIL'S COVID POLICY/NEWS TIMELINE:
US – Apr 30th US bans non-citizens to come into the country from India.
EUROPE – Apr 22nd the EC asks US states to potentially take legal action against AstraZeneca over its failure to meet its contractual obligations over the delivery of its vaccines, Apr 26th EU launches legal action against AstraZeneca with the backing of all 27 EU member states, Apr 29th EU legislators approve a bloc-wide "EU Covid Certificate" that lets holders travel freely in the 'zone
EUROPE, FRANCE – Apr 1st France bans drinking alcohol outdoors and shuts down schools as case numbers rise, Apr 17th France announces a strict 10-day quarantine for incoming travellers from Brazil from Apr 24th, Apr 29th France announces plans to relax its Covid curfew from 7pm to 9pm from May 19th.
EUROPE, GERMANY – Apr 7th Chancellor Merkel calls for a short national lockdown as cases rise, Apr 10th Merkel warns that the country's hard lockdown could last for another 8-10 weeks.
EUROPE, TURKEY – Apr 26th Turkey announces a full lockdown from Apr 29th.
UK – PM Boris Johnson confirmed that the relaxation of the UK lockdown will proceed as planned on Apr 12th.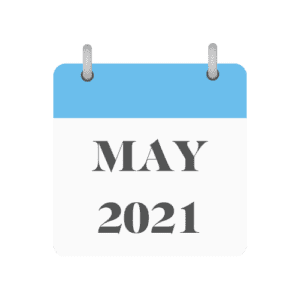 IN THE US, inflation rose by an above-consensus rate of 4.2% in April versus the previous year.
IN CHINA, although the Producer Price Index (PPI) increased at its fastest pace since October 2017, manufacturing growth is slowing down. Retail sales figures were also underwhelming, which is not great because consumer spending is an important economic driver.
IN JAPAN, economic output fell in Q1 as the coronavirus state of emergency hit consumer spending.
IN EUROPE, the European Commission revised its GDP forecasts and thinks that the bloc is going to bounce back faster than expected.
IN THE UK, the Bank of England raised its estimate for UK GDP growth for 2021 to 7.25% (the fastest GDP growth rate since WW2!) from the previous estimate of 5%, due to successful vaccine rollout and easing of restrictions.
IN COMMODITIES, a major US pipeline (Colonial Pipeline) was hacked by a group called DarkSide which led to petrol stations running dry as people were panic-buying petrol sending it up to $3 a gallon, its highest level for seven years! It turns out that the company eventually paid the hackers and supply came back online. The UN Food and Agriculture Organisation's food price index – which shows that the prices of staples including sugar, cereals and meat – hit a new high after increasing for 11-months straight.
IN CRYPTOCURRENCY, Bitcoin tanked because of one of Elon Musk's tweets and China reiterated that it did not recognise crypto tokens as a valid method of payment. Biden put more pressure on the cryptocurrency by announcing that any transfers of Bitcoin worth over $10,000 would have to be declared to the IRS. Meanwhile, an MD at Goldman Sachs quit his job because he'd done so well from his Dogecoin investment!
IN VACCINES NEWS, the Serum Institute of India has extended the ban on vaccine exports until the end of the year in order to take of its own.
IN AUTOMOTIVE-RELATED NEWS, Ford suspended production due to chip shortages but German chipmaker Infineon thinks that the supply shortage will improve this summer. UK second hand car prices are continuing to rise due to the chip shortage affecting the sale of new cars and ongoing demand from people who don't want to commute by public transport any more (or at least for the near future).
IN CONSUMER AND RETAIL-RELATED NEWS, In the UK, Dixons, PC World and Carphone brands will disappear to be rebranded Currys by this October and Dixons Carphone will also change its name to Currys plc on the London Stock Exchange.
IN REAL ESTATE NEWS, the UK residential property market continues to boom, according to Knight Frank, but building materials prices are going up as the latest figures show that average prices of all building materials and components has increased by almost 8% year-on-year.
IN IPO AND M&A NEWS, SPACs appear to be coming off the boil at the moment as companies are seeing their SPAC-backed peers endure stock price cratering and tough earnings calls with investors. Amazon ended the month by announcing its purchase of MGM for $8.45bn in a bid to give its media offering a considerable boost!
IN TECH NEWS, it seems like Clubhouse has lost momentum, but it may well get it back as it has gone from being iOS-only to now being on Android! About time!
TO SEE THE FULL VERSION OF THIS MONTH, PLEASE HIT THIS LINK
MAY'S COVID POLICY/NEWS TIMELINE:
ASIA, JAPAN – May 28th Japan extends Tokyo's state of emergency for 20 days.
ASIA, SINGAPORE – May 14th Share prices fall in the Singapore stock market on the announcement of new rules restricting gatherings and public activities.
EUROPE – May 11th EU opens another court case against AstraZeneca for failure to deliver supplies of its vaccine, May 19th EU says it will allow fully-vaccinated UK holidaymakers entry to the bloc, May 20th EU allows the use of Covid-passes to enable tourism across the bloc over the summer, May 26th EC seeks a court order to compel AstraZeneca to deliver more vaccines to the bloc.
EUROPE, FRANCE – May 26th France imposes strict quarantine on travellers coming from the UK due to concerns over the Indian variant.
EUROPE, ITALY – May 8th Italy says it will lift all quarantine restrictions on travellers from European countries and the UK
UK – May 2nd Liverpool holds a test event – a music festival – for 5,000 people to see whether a mass event would accelerate the spread of the virus, May 7th England announces a "green list" of 12 countries OK'd for travel from May 17th.
NEWS – May 7th the WHO approved the Sinopharm vaccine from China, making it the 5th vaccine to get their approval.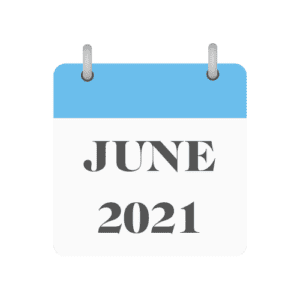 BIG PICTURE NEWS, this month saw the G7 finance ministers meeting to decide a minimum global corporate tax rate. The latest US Bureau of Labor stats showed producer prices rising at their fastest rate since 2010 and the latest official US inflation figure of 5% showed the sharpest rise for 13 years!
IN CHINA, imports grew at their steepest rate for a decade due to ongoing demand for raw materials.
IN EUROPE, Eurozone inflation exceeded its target according to the latest Eurostat figures, so it has now breached the 2% level at which the ECB usually gets twitchy about raising interest rates.
IN THE UK, inflation overshot the Bank of England's 2% target for the first time in two years but the Bank of England kept interest rates unchanged.
IN COMMODITIES, oil prices continued to rise despite OPEC agreeing to increase production, so options traders were betting on $100 a barrel prices in greater numbers. Meanwhile, the UK and Norway completed construction of the world's longest subsea cable.

IN CRYPTOCURRENCY,

Chinese officials continued to crack down on crypto mining activities shortly after Chinese Police did a massive mid-week raid involving 1,100 arrests in 23 regions and cities in a crackdown on money-laundering and Bitcoin mining. El Salvador became the first country to make an official declaration that Bitcoin would be legal tender.
IN IPO AND M&A NEWS, SPACS seem to be losing steam as data from Refinitiv shows that fees earned by US banks from SPACs have fallen dramatically in the last two months, when they accounted for just 4.5% of overall investment banking fees versus the 22.5% of fees raked in over January and February. Chinese ride hailer Didi Chuxing floated on the New York Stock Exchange on 30th June. However, the joy was short-lived as you will soon see.
IN EMPLOYMENT, CONSUMER AND RETAIL NEWS, Nationwide's latest figures show that UK house prices are rising at their fastest rate since 2014 and conveyancing fees have been more than doubling in the face of massive demand.
IN RETAIL NEWS, Gap said that initially that it wouldn't renew the leases of 19 of its UK stores – but then went further to announce that it would close all of its stores in the UK and Ireland and just go online.
IN FINANCIALS NEWS, Jack Ma's Ant Group finally managed to gets its finance licence from China's regulators and has made moves to share the data it has harvested over the years. Visa announced the acquisition of Swedish fintech Tink for €1.8b. Nordic payment groups in Norway (Vipps), Denmark (MobilePay) and Finland (Pivo) announced plans to merge in order to give themselves more scale to take on the likes of Apple, Google, Alibaba and PayPal.
IN TECH NEWS, Facebook became a trillion-dollar company this month as it won an antitrust lawsuit against the Federal Trade Commission. French competition regulators fined Google €220m for antitrust abuse in advertising and Amazon announced the advent of Amazon Sidewalk, which uses customers' broadband accounts to create a mini network that can be accessed by other Amazon devices and side-steps mobile phone companies! This is all about Amazon's desire to push forward the Internet of Things and it will use devices as a "bridge" to gadgets that are out of their own WiFi range.
ELSEWHERE, Lego came up with a new eco-friendly brick. It said that it has found a way to make about ten 2×4 stud Lego bricks from a 1-litre PET bottle that have the requisite "clutch power" of its existing bricks. At the moment, it uses about 2kg of petroleum per 1kg of ABS plastic granules that it uses in 80-85% of its bricks.
TO SEE THE FULL VERSION OF THIS MONTH, PLEASE HIT THIS LINK
JUNE'S COVID POLICY/NEWS TIMELINE:
EUROPE, FRANCE – Jun 5th France says it will tourist from the UK in if they've been double-jabbed, Jun 17th Disneyland Paris opens up once more as France's tourism industry reawakens.
EUROPE, GERMANY – Jun 11th Germany said it will lift its virus travel warning for tourists to most countries from Jul 1st, Jun 17th Germany said it will open up again to non-EU nations who have been vaccinated, Jun 23rd Merkel said that travellers coming from the UK should be quarantined whenever they arrive in the EU on fears about the Delta variant. Jun 25th Germany brings in strict travel restrictions on travellers coming in from Russia and Portugal to help reduce the spread of the Delta variant
EUROPE, SWITZERLAND – Jun 23rd Switzerland said it will end most of its Covid-restrictions by the weekend
UK, ENGLAND – Jun 8th Vaccine passports will be used for the first time at UK sporting events for England's Euro 2020 group games taking place at Wembley, Jun 14th England delays the relaxation of Covid restrictions by four weeks, Jun 16th MPs approve regulations to postpone the easing of lockdown restrictions to Jul 19th, Jun 26th Sajid Javid is made Health Secretary following Matt Hancock's resignation following his illicit snogging
AFRICA, SOUTH AFRICA – South Africa imposes new Covid restrictions including the closure of schools and a curfew to stop the spread of the Delta variant.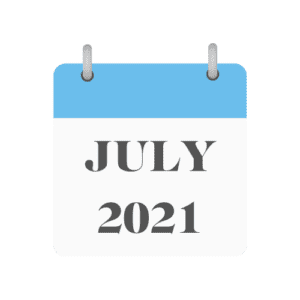 BIG PICTURE NEWS, this month started with 130 countries signing up to an agreement to impose a global 15% minimum corporate tax rate. The plan is for implementation in 2023. This month also saw the advent of "health passes" in France that were needed to enter bars, restaurants, shopping centres and long distance trains. "Vaccine passports" also became a legal requirement for the first time in England to enter certain places with large numbers of people. Meanwhile, the latest OECD figures showed that inflation across the world's leading nations rose at the fastest pace since 2008, keeping the pressure firmly on the world's central banks regarding their strategy on interest rates as a way to curb continued price rises.
IN THE US, inflation rose at the fastest rate since August 2008, up by 5.4% vs consensus of 4.9%.
IN CHINA, exports shot up by 32.2% in June vs the previous year –way above expectations of 23%. However, China's GDP growth rate slowed down but this was in line with expectations given that Q1's growth rate of 18% was clearly unsustainable!
IN EUROPE, the EU moved its inflation target from "close to, but below, 2 per cent" to 2% while the latest data from Eurostat showed that EU house prices rose at their fastest pace since 2007.
IN COMMODITIES, after faffing around, OPEC eventually settled on raising production by 400,000 barrels of oil per day. Meanwhile, coffee prices look set to rise in shops due to the effects of the worst drought in Brazil in a hundred years and anti-government protests in Colombia which stopped exports earlier this year.
IN CRYPTOCURRENCY, the world's #1 cryptocurrency exchange, Binance, had its European payment network suspended.
IN ENVIRONMENTAL NEWS, there were some massive floods in Germany, Austria and Belgium this month and Angela Merkel said that "We have to up the pace in the fight against climate change". The German government pledged €200m in flood aid in addition to the €250 promised by regional governments to help in one of the country's biggest natural disasters for the last 100 years.
IN RETAIL NEWS, the latest BRC figures showed that UK retail sales rose at the fastest rate in Q2 since at least 1995.
IN TECH NEWS, the Cyberspace Administration of China (CAC) said it was investigating the newly-listed Didi Chuxing for violating laws on the collection and use of customer data – which sent the company's share price down by 20%. Rivals Caocao, T3 Chuxing and Meituan all upped their game to take advantage of their biggest rival being on the naughty step. The CAC will now impose checks on all overseas listings, saying that Chinese companies with over one million users will have to pass a security review before listing. Chinese authorities killed their $100bn edu-tech industry at a stroke by decreeing that any company teaching the national curriculum would no longer be allowed to make profits, raise capital or list on overseas stock exchanges – nor will they be allowed to accept foreign investment!
IN FINANCIALS NEWS, British PE firm Bridgepoint had a strong market debut as its share price shot up by almost 30% on its first day of trading on the London Stock Exchange. Wise (the company-formerly-known-as-Transferwise) had a successful debut in London as well. Conversely, Robinhood's IPO was pretty rubbish as it share price fell below its flotation price, which itself was at the bottom end of the range. Apple announced that it was teaming up with Goldman Sachs to provide a "Buy Now, Pay Later" service to be called "Apple Pay Later", which should get Klarna worried.
IN TRAVEL INDUSTRY NEWS, the double-jabbed in England are now allowed to enjoy quarantine-free travel. There's continued confidence in the UK staycation space as Center Parcs said that it would be developing a new UK site in West Sussex, near Crawley.
ELSEWHERE, there were mixed fortunes in streaming – as Netflix reported one of its weakest ever quarters for new subscribers while HBO Max announced an increase in the number of subscribers.
TO SEE THE FULL VERSION OF THIS MONTH, PLEASE HIT THIS LINK
JULY'S COVID POLICY/NEWS TIMELINE:
AMERICAS, US – Jul 19th US citizens are advised not to travel to the UK, which is moved classification to "very high" risk.
AMERICAS, CANADA – Jul 16th Canada says it wants to open its borders to the fully vaccinated by September.
ASIA, JAPAN – Jul 8th organisers of the Olympics announce a spectator ban.
EUROPE, FRANCE – Jul 28th France announces plans for a health pass for use in cafes and travel from Aug 9th.
ENGLAND, UK – Jul 5th England confirms plans to relax all rules on face masks and social distancing on July 19th, Jul 13th London mayor Siddiq Khan says face masks will continue to be mandatory on TfL services after Jul 19th, Jul 19th England removes almost all Covid restrictions including social distancing, July 22nd workers from 16 key sectors in the UK won't have to isolate if they get pinged by the track and trace app.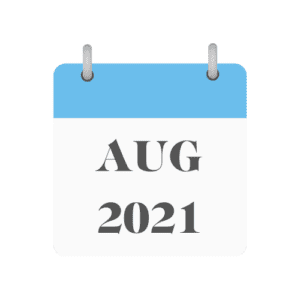 IN ASIA, South Korea raised interest rates from 0.5% to 0.75% in order to rein in rising household debt and property prices.
IN COMMODITIES, Aluminium prices continue to rise and mining company BHP announced it was going to shift its stock market listing from London to Sydney.
IN SUPPLY CHAINS, a record surge in Covid cases in Vietnam forced many factories to close down. Vietnam produces a great deal of clothing and footwear for global brands including Adidas and Nike and the latest shutdowns have, once again, highlighted a heavy reliance on Asia in terms of manufacturing. Supply chain issues persist, though, in the UK and Germany. It's hurting Germany more, though, because its economy is more exposed to manufacturing. There's still a shortage of lorry drivers, so M&S and John Lewis are among those offering extra incentives like pay rises and joining bonuses.
IN TECH NEWS, the Great Crackdown of China continued and ed-tech companies (like New Oriental and TAL Education) that were hit hard by the new restrictions started to cut jobs. Tencent tried to be proactive in appeasing authorities by tightening existing restrictions on minors playing Honor of Kings but it started to work directly with them to limit minors' online game time. Meanwhile, the government bought shares in TikTok owner ByteDance. Outside China, Facebook announced the new virtual office app Horizon Workrooms, but it was also hit by a new antitrust suit from the US Federal Trade Commission.
IN AUTOMOTIVE NEWS, there were solid performances from Stellantis, GM and Toyota this month, but both VW and Toyota had to make production cuts because of chip shortages and Geely warned of further "uncertainty" as well. It was a tricky month for Tesla as the US road safety body, the National Highway Traffic Safety Administration (NHTSA), launched an investigation into Tesla's Autopilot system after a series of crashes. Tesla also reported a fire at a major battery installation in Australia that was due to be operational this summer, but this will now be delayed. GM recalled all 69,000 Chevvy Bolts it sold between 2017 and 2019 following cases of batteries combusting. Clearly, this isn't the sort of "living on the edge" that car buyers are generally looking for!
IN FINANCIALS NEWS, Square bought Aussie BNPL giant Afterpay in a $29bn all-share deal, which is likely to shake things up in the world of Buy Now Pay Later (BNPL). Revolut introduced a new feature called Payday, which is basically a payday loan facility and Lloyds Bank announced plans to become a landlord, aiming to provide 50,000 homes for rent. Robinhood's share price shot up after superstar investor Cathie Wood of Ark Invest took a punt on the trading app as it started offering options trading!
IN RETAIL NEWS, Amazon became the world's biggest retailer outside China as its sales overtook those of Walmart – and it announced plans to roll out department stores. Retail sales lost momentum overall in the US but retailers such as Walmart and Target saw sales strengthen. Walmart said that it will be offering the use of its delivery platform to 3rd parties and Morrisons' management switched from recommending the takeover bid from Fortress to original bidder Clayton, Dubilier & Rice, who upped their original offer.
ELSEWHERE, Raleigh, which is one of the world's oldest bike manufacturers, announced plans to start making e-cargo bikes as demand for alternative "greener" delivery vehicles increases. Talking about bike-related things, Peloton announced that it was going to cut the price of its flagship product – its exercise bike – by $400. It was also interesting to see that OnlyFans said that it would ban sexually explicit content in preparation for an upcoming IPO, but then it reversed this decision as it no doubt came to the conclusion that it needed porn more than it needed banks!
TO SEE THE FULL VERSION OF THIS MONTH, PLEASE HIT THIS LINK
AUGUST'S COVID POLICY/NEWS TIMELINE:
ASIA, CHINA – Aug 4th China restricts domestic travel to stop spread of the virus.
ASIA, AUSTRALIA – Aug 22nd Australia imposes strict lockdown restrictions until at least 70% of the country is fully vaccinated.
EUROPE, GERMANY – Aug 1st huge numbers of protesters gather in Berlin to protest against Germany's Covid restrictions.
EUROPE, FRANCE – Aug 9th France's controversial health pass comes into effect after much wrangling.
UK – Aug 31st UK government announces plans to bring in vaccine passports for nightclubs and other such venues from the end of the September.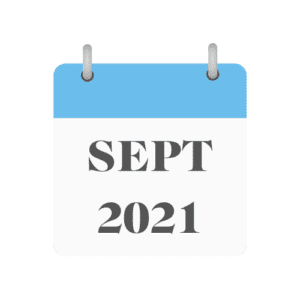 IN CHINA, manufacturing activity slowed down for first time since April 2020 according to the Caixin manufacturing purchasing managers' index thanks in part to the government's efforts to limit energy consumption and cut carbon emissions.
IN JAPAN, Prime Minister Yoshihide Suga resigned, apparently to take responsibility for the country's poor response to the coronavirus.
IN EUROPE, Norway voted the social democrats into power and then Olaf Scholz's SPD won the German election by a whisker. Also, German inflation surged to a 13-year high of 3.4% and the Dax index announced that it was going to expand the number of its constituents from the current 30 constituents to 40 after consultation with a big number of companies and financial institutions.
IN THE UK, the OECD's latest report showed that the UK's economy grew at the fastest rate among developed countries in Q2. The UK government took over Southeastern's train network after finding a £25m hole in the company's accounts. Also, Furlough ended this this month and some parts of the country with big exposure to one industry or company were expected to suffer particularly acutely.
IN COMMODITIES, Aluminium prices hit a 10-year high as China production fell due to a crackdown on electricity consumption. China produces over 50% of the world's aluminium and its aluminium production hub of Guangxi cut production to 80% of normal levels. It went even higher, though, after a military coup in Guinea! Guinea is the world's second biggest producer of aluminium.
IN CRYPTOCURRENCIES, El Salvador debuted bitcoin as legal tender this month but it had a tricky start as the government had to take its digital wallet app for storing the cryptocurrency offline due to server problems! Meanwhile, South Korea's financial regulator, set a September 24th deadline for foreign and local crypto exchanges to register as legal trading platforms in an act that could wipe out two-thirds of the country's crypto exchanges as 40 out of the main 60 operators are unlikely to be able to meet the conditions!
IN CHINA CLAMPOWN NEWS, Beijing intervened in Ant's Alipay making it help to create a separate loans app. Beijing is going to unravel Alipay, the superapp owned by Ant Group, to make a separate app for the company's highly profitable loans business. The Chinese authorities are now clamping down on the real estate sector and Evergrande got increasingly concerned, for good reason! In gaming, China decided to limit gameplay to three hours per week and Alibaba decided to suck up to the government by giving them large sums of money to further "common prosperity".
IN SUPPLY CHAIN NEWS, Wetherspoons ran short of some brands of beer while Nando's and McDonald's also reported other shortages of things like chicken (!) and milkshakes. Ikea is experiencing shortages in furniture! A recent survey by the European Commission showed that a record one in three EU furniture makers said that they'd experienced supply problems.
IN IPO AND M&A NEWS, British broker Peel Hunt had a solid market debut at the end of the month. In terms of specific deals this month, Canadian Pacific's $31bn deal for Kansas City Southern went through, creating a single railway connecting Canada and Mexico via the US; Intuit agreed to buy Mailchimp for about $12bn in cash and stock to strengthen its array of customer services; European tech giant Prosus put in an all-cash offer for Indian payments platform BillDesk for $4.7bn and Kape bought ExpressVPN for almost $1bn in one of the biggest ever tech deals for a British firm in order to boost its cybersecurity capability.
ELSEWHERE, Britishvolt became a "unicorn" in its latest funding round. It is aiming to be able to make a huge number of battery packs and provisional deals lined up with a number of major car manufacturers.
TO SEE THE FULL VERSION OF THIS MONTH, PLEASE HIT THIS LINK
SEPTEMBER'S COVID POLICY/NEWS TIMELINE:
AMERICAS, US – Sep 20th US said it will allow fully-vaccinated passengers from UK and EU to travel to the US from November.
ASIA, JAPAN – Sep 27th Japan says that its state of emergency will be lifted in all regions from the end of September.
EUROPE, ITALY – Sep 15th Italy says it will make its Covid-19 "green pass" compulsory for certain workers in order to "encourage" more vaccine uptake.
UK – Sep 5th the vaccine minister announced that vaccine passports will be mandatory for mass events and big venues by the end of September, Sep 12th Health Secretary Sajid Javid said that plans for Covid-19 passports in the UK are being scrapped, Sep 18th half-term holiday bookings jump up by 200% after England's travel restrictions were lifted.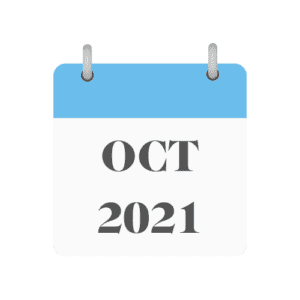 IN THE US, inflation rose higher than market expectations, reaching levels seen over the summer, which were themselves the highest for 10 years! Grocery prices were a major driver.
IN CHINA, GDP growth is slowing down, according to official figures but still grew by 4.9% in Q3 though. This was due to a cooldown in the property market and ongoing energy shortages. The country blocked beef imports from Brazil, which is a nightmare for Brazil because the country is the world's biggest exporter of beef. China stopped imports initially because of a few cases of mad cow disease, but although Brazil later gave the all clear, the Chinese kept the ban in place.
IN EUROPE, German parties started three-way talks on a coalition led by Olaf Scholz's SPD with the FDP and Greens to form a coalition government.
IN THE UK, the IMF downgraded its GDP growth forecasts for the UK economy in its latest World Economic Report, saying that rampant inflation is going to hamper our recovery. Meanwhile, Rishi Sunak unveiled the least Conservative-like Budget a Conservative government has come up with in living memory, as it was a high tax, high-touch state plan not normally associated with the "Big Society", low tax hallmarks of a Conservative government under more "normal" circumstances.
IN CRYPTOCURRENCIES, a bitcoin ETF, called the ProShares Bitcoin Strategy ETF, started trading this month. The market saw this as another move towards the mainstream, which led to Bitcoin breaking through $65k while Facebook launched a digital currency wallet.
IN SUPPLY CHAIN NEWS, fuel shortages are likely to carry on for a while longer as the Petrol Retailers Association reported that 20% of forecourts in London and the South East were still out of fuel versus 8% across the rest of the country.
IN AUTOMOTIVE NEWS, General Motors announced plans to double revenues to $280bn by 2030 thanks to sales of EVs. Also, LG Chem compensated it for the recall it had to carry out for its Chevrolet Volt. Meanwhile, Tesla posted a third consecutive quarter of profits, and later in the month became a $1tn company. Foxconn unveiled its first EV (yes – the very same Foxconn famed for putting iPhones together!).
IN CONSUMER AND RETAIL-RELATED NEWS, car and home sales fell in China because the shortage of semiconductors has hit car sales and China's crackdown on debt has made people twitchier about getting caught up in developers with dodgy finances. Talking of dodgy developers, Evergrande's shares got suspended, which prompted fears of further defaults in other companies in this massively indebted sector.
IN RETAIL NEWS, Amazon launched its first 4 star outlet in the UK and Morrisons got a new owner (Clayton, Dubilier & Rice), but the bidders had to pay a fat premium for the privilege.
IN SOCIAL MEDIA NEWS, Facebook fielded a lot of questions following damaging revelations about putting profits ahead of ethics from ex-employee-turned-whistleblower Frances Haugen and if that wasn't bad enough, Facebook, Insta and Whatsapp broke down– all at once! It changed its name to Meta in order to reflect its future focus to be a player in the metaverse. LinkedIn shut down in China, but I don't think anyone was surprised. There aren't any more big US social media companies left in China now!
IN IPO AND M&A NEWS, WeWork had a good debut on the NYSE just two years after its previous attempt fell apart in disastrous fashion. Although it wasn't M&A per se, Klarna and Stripe announced a tie-up which will enable more retailers in the US, UK and Europe to add Klarna as a payment option more easily.
ELSEWHERE, Netflix announced strong figures and the company has a pretty good pipeline going into the end of the year. Squid Game's success clearly helped!
TO SEE THE FULL VERSION OF THIS MONTH, PLEASE HIT THIS LINK
OCTOBER'S COVID POLICY/NEWS TIMELINE:
AMERICAS, US – Oct 15th US announces plans to lift restrictions for travellers who are fully vaccinated from 8th November.
AMERICAS, BRAZIL – Oct 19th a draft inquiry report recommends that President Bolsonaro face murder charges for his (mis)handling of the pandemic.
ASIA, INDIA – Oct 1st India says that Britons will have to undergo a 10-day quarantine on arrival in the country.
ASIA, AUSTRALIA – Oct 10th Sydney comes out of lockdown, Oct 15th the government announces that its outbound travel ban will be lifted from Nov 1st, Oct 17th Melbourne announces that it will lift is stay-at-home order this week, Oct 21st Melbourne ends its sixth lockdown.
EUROPE, RUSSIA – Oct 21st Moscow announced a one-week lockdown as Covid deaths rise, Oct 28th Russia tightens restrictions as cases continue to increase.
EUROPE, GERMANY – Oct 11th lateral flow tests cease to be free from this day.
EUROPE, FRANCE – Oct 15th Covid tests cease to be free from today unless prescribed by a doctor.
UK – Oct 4th – England's confusing "traffic light" classification system for travel is scrapped and replaced by a single "red list", Oct 6th UK relaxes guidance to avoid non-essential travel to 32 countries, Oct 7th England's travel "red list" is cut to just seven countries, Oct 14th UK government announces lateral flow tests will replace PCR test for travellers coming to England.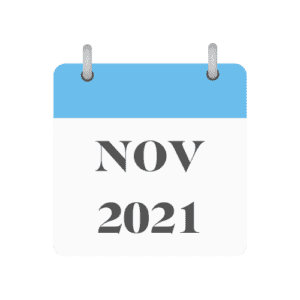 BIG PICTURE NEWS, everything seemed to be going reasonably well when the Omicron variant got a lot of coverage right at the end of the month and share prices of travel industry stocks fell sharply as many countries immediately shut down borders and imposed movement restrictions.
IN THE US, inflation reached its highest level since 1990! At 6.2% it is getting more and more difficult to ignore.
IN CHINA, manufacturing slowed down for the second month in a row and factory gate inflation (= prices charged my manufacturers to wholesalers) rose at the fastest rate for 26 years.
IN JAPAN, the LDP won the election, which isn't exactly a surprise as the party has been in power pretty much continuously since WWII!
IN EUROPE, Germany's Olaf Scholz announced a three-way coalition comprising of the Social Democrats, Greens and Liberals against the backdrop of ongoing subdued business confidence and consumer confidence.
IN ENVIRONMENTAL NEWS, COP 26 started in Glasgow on October 31st and everyone seemed to be trying to look good without promising too much. Banks were criticised for talking about being kind to the environment on the one hand and then lending to the fossil fuel industry on the other. The likes of Barclays, Deutsche and BNY Mellon came in for criticism for having such double standards. The UK government faced a North Sea dilemma as the government's Oil and Gas Authority is going to have to rule on whether Shell and Siccar Point Energy will be allowed to start drilling in the Cambo oilfield 80 miles north-west of the Shetland Islands by the end of the year.
IN ENERGY NEWS, there was a record surge in gas prices as Russia didn't pump gas to Europe for a short period but then it did, causing relief all round. Germany delayed approval for the Nord Stream 2 project, which didn't go down well in Russia.
IN INFLATION NEWS, Brazil's inflation rate edged above 10% mark for the first time in over five years but Turkey's rate of inflation was even worse at 20% and President Erdogan is cutting rates and not increasing them because he is one of the only leaders in the world that believes cutting interest rates helps to curb inflation! UK inflation hit 4.2% in October– up from 3.1% in September and above market expectations. The UK looked like it was on the cusp of increasing interest rates, but it didn't pull the trigger in the end!
IN AUTOMOTIVE NEWS, automakers did not back a COP26 pledge to end sales of emissions-producing cars in "leading markets" by 2035 and globally by 2040. Rivian Automotive had a very successful market debut – and it soon became bigger than VW despite the fact that it only plans to produce 1,200 vehicles this year!!! The US charging network got a major boost from President Biden's new infrastructure bill as he has earmarked $5bn to expand EV highway charging. Elon Musk stirred things up (when doesn't he??) by asking his Twitter followers whether he should sell some of his shares to pay a tax bill – and then duly sold some.
IN CONSUMER NEWS, Alibaba observed a weakening in Chinese consumer spending and announced that it was having to make big cuts to its sales forecasts as a result.
IN THE UK, consumer confidence continued to wane, according to the latest YouGov poll which reflects concerns about rising prices, bills etc. but high street spending is actually going up, according to the latest figures from the British Retail Consortium.
IN FINANCIALS NEWS, private equity firm Carlyle decided to walk away from its bid for Metro Bank. Klarna bought Pricerunner for £91m to enhance its offering and functionality and in a landmark development, BTS NFTs are going to be a thing as Hybe, BTS's music label, has agreed a deal to use South Korea's biggest crypto exchange Upbit, to sell NFTs related to the band, giving them another revenue stream.
IN IPO AND M&A NEWS, it was quite an exciting month for notable IPOs as "ethical" shoe brand Allbirds had a strong debut on the NASDAQ as its share price shot up by 95% on its first day! On the other hand, India's biggest IPO failed as fintech company Paytm saw its share price fall by 27% on its market debut. Johnson & Johnson became the latest conglomerate to announce a split after the likes of Toshiba and General Electric did the same thing recently and GE in particular is fielding a lot of interest from private equity firms keen to get their hands on its assets.
TO SEE THE FULL VERSION OF THIS MONTH, PLEASE HIT THIS LINK
NOVEMBER'S COVID POLICY/NEWS TIMELINE:
AMERICAS, US – Nov 8th the US travel ban was lifted from today.
EUROPE, AUSTRIA – Nov 19th Austria became the first European country to make vaccinations mandatory. It also announced its fourth nationwide lockdown.
EUROPE, GERMANY – Nov 19th Bavaria announced that its Christmas markets would be cancelled and local lockdowns are to be imposed.
EUROPE, ITALY – Nov 24th Italy announced stricter vaccination rules denying the unvaccinated access to venues including cinemas, restaurants and sporting events and making vaccination mandatory for all school staff, police and the military.
UK – Nov 4th the UK becomes the first country to approve an oral antiviral pill to ease the effects of Covid, Nov 26th UK suspends flights from six African nations due to concerns over the new variant, Nov 27th UK announces face coverings to be compulsory on public transport and in shops. Also, all new arrivals to the UK will have to isolate until they get a negative PCR result.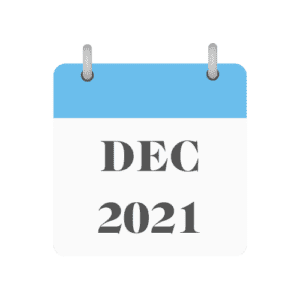 BIG PICURE NEWS, in response to the spread of the Omicron variant, BoJo announced Plan B restrictions which prompted the CBI to downgrade UK GDP growth forecasts for this year and next – as well as backlash from businesses who were badly affected by the new rules. Pubs and restaurants were being hit by cancellations etc., jobsite Adzuna saw a meaningful drop-off of job vacancies in the sector and the whole hospitality industry called for more help from the government. BoJo experienced a major backlash from his own party and only managed to get approval for Plan B measures thanks to support from Labour MPs when it came to the vote. INFLATION was a major topic of conversation as well this month!
IN THE US, the Fed saw its steepest rise in inflation in almost 40 years, which prompted Fed chief Jerome Powell to hasten the scaling back of monetary policy and then the subsequent signalling of rate rises to come in 2022.
IN EUROPE, Eurozone inflation hit 4.9% in November, which was way higher than forecasts, putting even more pressure on the ECB – but Germany's rate was even higher! It hit 6% – its highest rate since 1992!!! Meanwhile, Turkey's president Erdogan cut interest rates again to combat inflation – the exact opposite of what everyone else thinks he should do – whilst simultaneously hiking the minimum wage by 50%!
IN THE UK, the Bank of England surprised the market by raising interest rates to curb inflation that had, yet again, hit new highs.
IN ENERGY AND OIL NEWS, the US made a Nord Stream threat (that it would demand a halt in the use of the gas pipeline) in an attempt to stop Russia from invading Ukraine. EDF suffered a major setback as faults were discovered at one of its nuclear power plants, which led to them shutting down four reactors. OPEC+ stuck with the previously agreed oil supply increase rather than retaliate for last month's mini-assault by various countries led by the US, putting their pooled reserves on the market. Interestingly, Shell walked away from the Cambo project in the North Sea as, ostensibly, it was getting impatient about waiting to get the go-ahead to drill in this oilfield.

IN EMPLOYMENT NEWS

, it was an important week for employees this week as a group of Starbucks employees voted to get unionised, something that could spread, IMO, not only within Starbucks itself but also beyond. The European Commission decided that gig company workers will, by default, be treated as employees rather than contractors and legislation to this effect will apply to all such companies who operate in the European Union.
IN RETAIL NEWS, US retailers said that they were experiencing a Christmas boom in sales while European apparel retailer (and owner of Zara, Massimo Dutti etc.) Inditex unveiled record results. Bars and restaurants also saw a lot of action and Franco Manca owner, Fulham Shore, announced it had exceeded its targets. Watches of Switzerland said it had run out of Rolexes – and had to restock between August and the end of October – Frasers Group was so confident about its performance that it launched a share buyback and Screwfix is planning on continuing to surf the DIY wave. Tesco has decided to use the vast trove of data it has collected over the years via its Clubcard to diversify into advertising.
IN REAL ESTATE NEWS, Evergrande continued to suffer this week as its stock cratered while the government moved in to take increasing control, leading its share price to record lows.
IN M&A NEWS, US private equity firms just can't get enough of UK assets as Fortress bought Punch Pubs. Rentokil announced plans of its biggest-ever deal in buying US rival Terminix for $6.7bn in cash-and-shares and National Express announced plans to buy Stagecoach as both struggling bus companies try to survive. The combined group would be worth around £1.9bn. On the other hand, Cineworld was left reeling from getting slapped with a massive fine because it walked away from its proposed purchase of Canadian cinema operator Cineplex. It now has to pay £722m to Cineplex, but is planning to appeal. Ouch.
ELSEWHERE, the Big Four accountancy firms posted their best financial performance since the collapse of Enron in 2002, mainly thanks to their advisory businesses and all those massive deals! Jaguar and Porsche bought into BNPL for repairs via a start-up called Bumper – so rather than having to pay a massive bill on credit card, car owners will be able to split the payments.
TO SEE THE FULL VERSION OF THIS MONTH, PLEASE HIT THIS LINK
DECEMBER'S COVID POLICY/NEWS TIMELINE:
ASIA, CHINA – Dec 13th the state media announces the country's first case of Omicron in Tianjin.
ASIA, AUSTRALIA – Dec 23rd Australia reintroduces strict Covid restrictions after a surge in cases. It made indoor mask-wearing, QR code check-ins and capacity limits at large venues mandatory.
AMERICAS, BRAZIL – Dec 11th the Supreme Court ruled that proof of vaccination must be provided by visitors as soon as they enter the country.
EUROPE, GERMANY – Dec 2nd Germany says it will ban unvaccinated from non-essential shops and events from February, Dec 18th the country banned travel from UK to Germany, with a few exceptions.
EUROPE, FRANCE – Dec 6th France outlines plans to close night clubs for four weeks.
EUROPE, ITALY – Dec 14th Italy pushed out the deadline for its state of emergency until 31st March 2022.
UK – Dec 7th PM Boris Johnson advises WFH from Dec 13th, Dec 14th MPs in England back the government's Plan B which tightens movement and mask wearing requirements, Dec 20th BoJo warns about the possibility of further restrictions depending on how Omicron spreads, Dec 21st BoJo confirms that NO new restrictions will be put in place in England before Christmas, Dec 26th Wales, Scotland and Northern Ireland reintroduce tighter restrictions but England does not, Dec 29th data released by UK Health Security Agency says that over 90% of community cases in England are Omicron.
NEWS – Dec 10th the UK Health Security Agency predicts that Omicron will be the main variant of Covid in the UK by mid-Dec, Dec 18th London's Mayor, Siddiq Khan, announces a "major incident" in London due to the number of rising infections.
PREVIEW OF 2022
Here's a quick preview of 2022. I've tried to include major central bank meetings, conferences and major elections to look out for. I've also included big sporting events (some of them can actually have a meaningful economic impact!). Although you might think that this sort of thing looks out of place in a document like this, I wanted to include such events because a lot of people plan their year around them – and it can also help you to remember when things happened over the year! Let's hope that at least the majority of these things can happen when they are supposed to!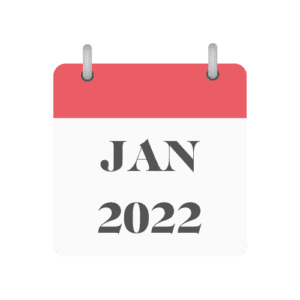 Central Banks: interest rate meetings European Central Bank (ECB) Jan 21st, BoJ Jan 21st, US Federal Open Markets Committe (FOMC) Jan 27th .
Events: The Regional Comprehensive Economic Partnership (RCEP) free trade agreement comes into effect for Australia, Brunei, Cambodia, China, Japan, Laos, New Zealand, Singapore, Thailand and Vietnam on Jan 1st. World Economic Forum (was supposed to be Jan 17th -21st, but has been postponed until the early summer due to Omicron. It's where world leaders, corporate titans and celebs talk about world issues whilst drinking loads and skiing), CES (aka the Consumer Electronics Show) Jan 5th – 7th. This is a massive annual tech event where companies go to show off their new gadgetry. These days, car companies also go there to show off their wares.
Elections: Italian Presidential election Jan 24th.
Sports: Tennis – Australian Open, Jan 17th-30th.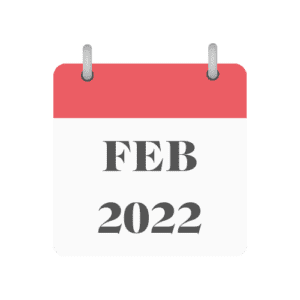 Central Banks: Bank of England (BoE) Feb 4th.
Conferences: Mobile World Congress (MWC) Barcelona Feb 28th-Mar 3rd – sounds boring but it's the largest mobile telephony event in the world and we've still got a lot of 5G stuff to think about!
Events: Queen Elizabeth II celebrates her Platinum Jubilee at 70 years on the throne.
Sports: Winter Olympics in Beijing Feb 4th-Feb 20th, Rugby – Six Nations Feb 5th-Mar 19th, NFL – Superbowl, Los Angeles Feb 13th, NASCAR – Daytona 500 Feb 20th.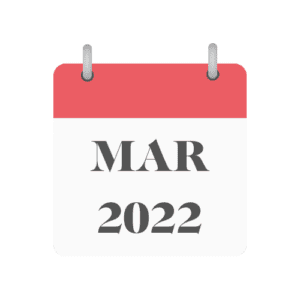 Central Banks: ECB Mar 11th, FOMC Mar 17th, BoE Mar 18th, Bank of Japan (BoJ) Mar 19th.
Elections: South Korea Presidential election Mar 9th, Hong Kong Chief Executive election March.
Sports: Horse racing – The Cheltenham Festival Mar 15th – 18th, F1 – Bahrain Grand Prix Mar 18th-20th, Saudi Arabian Grand Prix Mar 25th-27th, Cricket – 2022 Women's Cricket World Cup Mar 4th-Apr 3rd.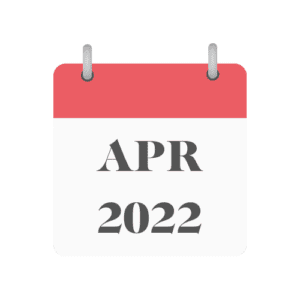 Central Banks: ECB Apr 22nd April, BoJ Apr 27th, FOMC Apr 28th.
Elections: France Presidential election Apr 10th and 24th.
Sports: Rowing – The Boat Race Apr 3rd (that one between Oxford and Cambridge Universities), Horse racing – The Grand National at Aintree Apr 9th, F1 – Australia Grand Prix Apr 8th-10th, Italian Grand Prix Mar 22nd-24th, Golf – The Masters 2022, Augusta Apr 4th-10th.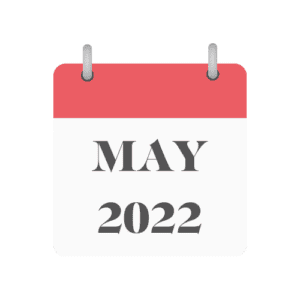 Central Banks: BoE May 6th.
Sports: Football – FA Cup Final May 14th, Horsey stuff (jumping over things, getting muddy etc) – Badminton Horse Trials May 4th-8th, F1 – Miami Grand Prix (first one ever!) May 6th-8th, Spanish Grand Prix 20th-22nd, Monaco Grand Prix May 27th-29th, Cycling – Giro D'Italia May 7th-29th, Tennis – French Open May 16th-Jun 5th. IndyCar: 2022 Indianapolis 500.
Events: Eurovision Song Contest in Turin May 10th-14th, Opera – Glyndebourne May 21st-Aug 28th, Gardening – Chelsea Flower Show May 24th-28th.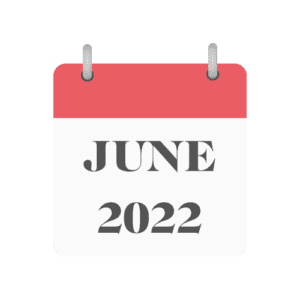 Central Banks: BoE Jun 4th, ECB Jun 10th, FOMC Jun 16th, BoJ Jun 18th.
Events: Apple's WWDC Jun 6th (or 13th). This is the event where Apple likes to show off new gadgets and innovations.
Sports: Tennis – Queen's Club Jun 13th-19th, Wimbledon Jun 27th-Jul 10th, F1 – Azerbaijian Grand Prix Jun 10th-12th, Canadian Grand Prix Jun 17th-19th, Horse racing – Royal Ascot Jun 14th-18th.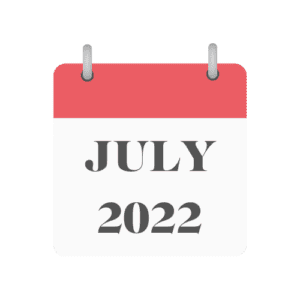 Central Banks: BoJ Jul 16th, ECB Jul 22nd, FOMC Jul 28th.
Events: Farnborough International Air Show Jul 18th-22nd. This is where Joe Public goes to watch lots of amazing aerobatics etc., where airlines get the chequebook out to buy some planes and airforces go to buy fighters etc. It only takes place every two years and was postponed because of Covid.
Sports: Football – UEFA Women's Euro 2022 in England, Rowing – Henley Royal Regatta Jun 28th-Jul 3rd, F1 – British Grand Prix Jul 1st-3rd, Austrian Grand Prix Jul 8th-10th, French Grand Prix 22nd-24th, Hungarian Grand Prix Jul 29th-31st, Polo – Gold Cup Final Jul 17th (apparently, this is one of the top three polo competitions in the world along with the US and Argentine Opens), Cycling – Tour de France Jul 1st-24th, Horse racing – Glorious Goodwood Jul 26th -30th, Commonwealth Games 2022, Birmingham Jul 28th-Aug 8th.
Central Banks: BoE Aug 5th.
Sports: Sailing – Cowes Week Jul 30th-Aug 5th, F1 – Belgian Grand Prix Aug 26th-28th, Tennis – US Open Aug 29th-Sep 11th, Cycling – Vuelta a Espana Aug 12th-Sep 4th.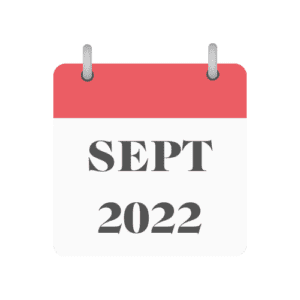 Central Banks: ECB Sep 9th, FOMC Sep 22nd, BoJ Sep 22nd, BoE Sep 23rd.
Sports: F1 – Italian Grand Prix Sep 9th-11th, Russian Grand Prix Sep 23rd-25th, Singapore Grand Prix 30th Sep-2nd Oct, Japanese Grand Prix Sep 7th-9th September).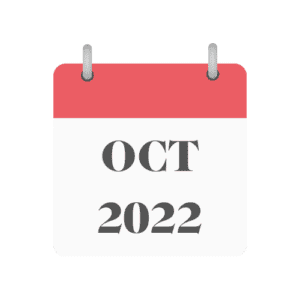 Central Banks: ECB Oct 28th, BoJ Oct 28th Brazilian general election Oct 2nd, Events: G20 Summit, Bali Oct 30th-31st.
Sports: F1 – US Grand Prix Oct 21st-23rd, Mexico Grand Prix Oct 28th-30th, Running – London Marathon Oct 2nd, Rugby – Women's World Cup, New Zealand Oct 8th-Nov 12th.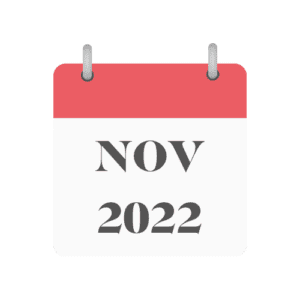 Central Banks: FOMC Nov 3rd, BoE Nov 4th Elections: US House of Representatives and Senate Nov 8th.
Sports: Football – FIFA World Cup in Qatar Nov 21st-Dec 18th, F1 – Brazilian Grand Prix Nov 11th-13th, Abu Dhabi Grand Prix Nov 18th-20th.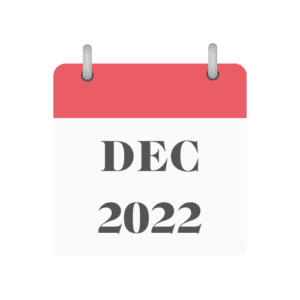 Central Banks: FOMC Dec 15th, ECB Dec 16th, BoE Dec 16th, BoJ Dec 17th.
COUNTRY-BY-COUNTRY OVERVIEW FOR 2022
Here is a country-by-country guide to some of the key events to look out for over the coming year. This is designed to give you an overview of what to expect in some of the world's major economies during the course of 2022. Clearly, I can't put every country in this (it would take me too long – I am only one guy, after all!) so I decided to cover the G20 countries plus a few others for the purposes of this report. The "extra" countries in here are Spain (because it's one of the biggest economies in Europe), Iran (because of its oil and the fact that it can be a supply swing factor depending on America's prevailing attitude towards it) and Nigeria (because of its exposure to oil and its size).
Stats are from a mixture of publicly available sources and are intended to give you a good general picture: 2022 GDP forecasts are from The World Ahead 2022, 2021 GDP numbers are from from the Christmas Double Issue of The Economist while all other statistics are from www.tradingeconomics.com. They are correct to the best of my knowledge at the time of publication. Opinions are my own. Changes refer to when the stats changed – and not necessarily what period they covered (there might be a lag, e.g. the change was announced in January but actually refers to the figures in November).
NB: Comments and statistics will be updated over the course of the year on a regular basis to keep this document "live" (or as live as possible!). Changes in statistics are taken to be when the numbers came out, not for the month that they are reflecting e.g. China's unemployment rate for December 2021 went up to 5.1% but we only knew that in January, so the amendment will be recorded thus: 5%, 5.1% (Jan). This happens because there is a delay between when the stats are compiled and when they are released.
I am being assisted in this section, for the first time ever this year, by my fantastic team of Watson's Daily Ambassadors, who help to keep this as up-to-date as we can for you. Andrew Spencer, Apolloniya Vlaslova, Elif Beste Güll, Hamsi Kumar, Ines Pinheiro, Alina Kazmi, Leanne Thyme, Mhairi Sinclair and Xenia Baranova have all made valuable contributions!
ASIA
EUROPE
MIDDLE EAST AND AFRICA
THEMES FOR 2022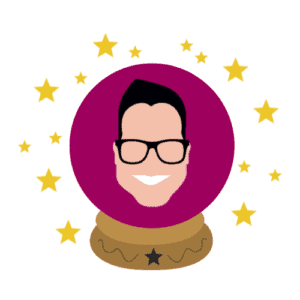 Here we are again! This year, I thought I'd highlight four different areas which I think will be worth watching this year for interesting developments. I shall be revisiting this section frequently and so please come back and check in when you can! I will also alert you to changes in Watson's Weekly in the appropriate section. As the year goes on, I will be updating this section whenever I come across new news and developments so you can see how these themes evolve. When I get to the end of the year, I will review this section and I will let you know how right or how wrong I have been!
I shall continue to expand this section as the year goes on and further developments occur. Come back here from time-to-time – understanding how these developments pan out over the year will really help you! Don't be a stranger!
CONCLUSIONS
What a year! If 2020 was the year when the whole world shut down, 2021 was all about recovery and, to some extent, reinvention. We started off with vaccine rollouts, but then had to deal with new variants as they popped up whilst simultaneously opening up the global economy. Some industries suffered but then staged huge turnarounds (e.g. advertising) but then there were others who recovered only to get hit once more by Covid variants (travel, aviation and hospitality, for instance). There were tremendous strides taken in electric vehicles but it was interesting to see how the disappointing performance of renewable energy sources led to nuclear power being discussed seriously once more. Some leaders, like Brazil's Bolsonaro and France's Macron, are looking to extend their terms in office – so I will be interested to see how they try to engage and befriend their respective electorates and win their votes. Chinese companies will continue to be a bit jumpy as authorities continue to wield their power and it will be fascinating to see whether the disappearance (or weakening) of Chinese companies in various countries will provide gaps that others can fill.
When all's said and done, I think that 2022 could possibly be a year of great hope and possibilities as we move towards the tail end of what has been a terrible pandemic. Here's hoping for a fantastic 2022! I'm not sure how confident Boris Johnson will be about his own future though…
All the best
Peter Watson
PS If you liked this report, please tell everyone about it and get them to subscribe to Watson's Daily to get more access to materials that will help to improve their knowledge day by day – you know it makes sense 👍. Thank you!