Welcome to Watson's Monthly! The Monthly is a document that gives you roundup of the major stories and developments that happened over the course of January.
This will give you a different view of how things developed over the month and will really help your understanding and recall of the events as they happened.
IN BIG PICTURE NEWS…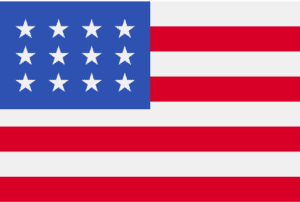 In the US – inflation rose higher than market expectations, reaching levels seen over the summer, which were themselves the highest for 10 years! Grocery prices were a major driver.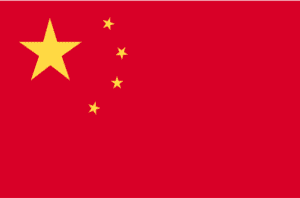 In China – China's GDP growth is slowing down, according to official figures from the National Bureau of Statistics. It still grew by 4.9% in Q3 though, but the slowdown was due to a cooldown in the property market and ongoing energy shortages. The country is also blocking beef imports from Brazil, which is a nightmare for Brazil because the country is the world's biggest exporter of beef. China stopped imports initially because of a few cases of mad cow disease, but although Brazil later gave the all clear, the Chinese kept the ban in place.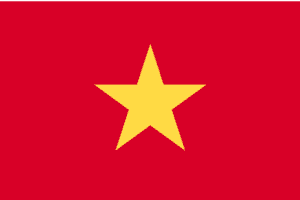 In Vietnam – the economic recovery is faltering due to its emergence from a very severe lockdown which led to a huge exodus of its migrant population who are now having trouble returning to their places of work because of a lack of the right paperwork/vaccinations.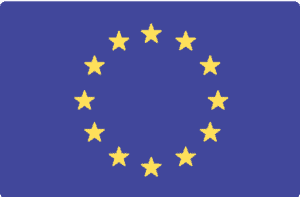 In Europe – German parties started three-way talks on a coalition led by Olaf Scholz's SPD with the FDP and Greens to form a coalition government. If this came to fruition, it would be the country's first three-party coalition since WW2. However, this is all going on at a very delicate time as Germany continues to lose confidence as the latest ZEW Institute's future expectations indicator survey is at its lowest level since last spring. Also, leading German thinktank, the Ifo Institute, says that the situation "remains critical" as its closely-watched gauge of business confidence has fallen sharply since the three-year high in July. Germany has been particularly hard-hit by semiconductor shortages given its exposure to the car industry. Meanwhile, Poland raised interest rates for the first time since 2012. This move comes after recent rises in the Czech Republic, Hungary and Romania.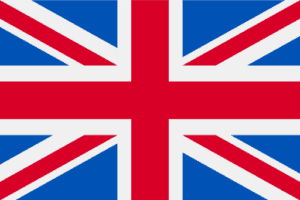 In the UK – markets started to bet that inflation will hit 6% this year, rising to 7% next year – which would be its highest level since the 1990s. Official guidance from the Bank of England says that inflation will hit 5% early next year and rumours continued to circulate about a sooner-than-later (potentially November?) interest rate increase. The IMF downgraded its GDP growth forecasts for the UK economy in its latest World Economic Report, saying that rampant inflation is going to hamper our recovery, putting more pressure on the Bank of England to change its do-nothing stance. Meanwhile, Rishi Sunak unveiled the least Conservative-like Budget a Conservative government has come up with in living memory, as it was a high tax, high-touch state plan not normally associated with the "Big Society", low tax hallmarks of a Conservative government under more "normal" circumstances.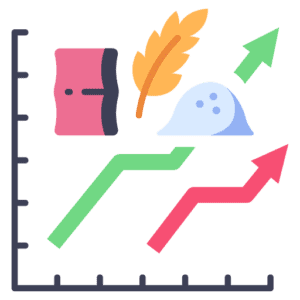 In commodities/energy news – the oil price looks like it's staying stronger for longer because OPEC didn't increase production recently and now some sectors trying to replace gas with oil. WTI prices hit new highs at $82 a barrel. In the meantime, shale oil producers are facing higher costs, which means that they need a higher oil price to be profitable.
Coal is bouncing back, according to a report by the IEA which says CO2 emissions are on track to hit their highest ever annual increase. Countries are increasingly relying on coal-fired power generation to meet the sudden rise in energy usage. Also the fact that China is ramping up imports of coal and natural gas is sure to keep commodity prices high.
Russia kept gas prices up but offered to boost gas supplies to Europe as soon as the new Nord Stream 2 pipeline is approved by Germany. In the UK, Goto Energy went bust and the government announced an offer of £5k incentives for households to get heat pumps but subsequent reports pointed out that there aren't many people qualified to install them and it's also not a given that they will be appropriate for all properties. Renewables have been partly to blame for the current shortage of power and so SMRs continue to be pushed as the future of nuclear power. This has also led to France declaring that it wants more nuclear power, in a reversal of Macron's initial intentions when he came to power. He cited recent experience of shortages in power being due to the unpredictability of renewables (plus he's probably talking his own book here because France is big in nuclear power).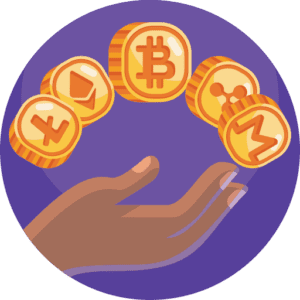 In cryptocurrencies – A bitcoin ETF, called the ProShares Bitcoin Strategy ETF, started trading this month. The market saw this as another move towards the mainstream, which led to Bitcoin breaking through $65k while Facebook launched a digital currency wallet. It was also interesting to see that The US is now the world's biggest bitcoin mining hub, which is hardly surprising considering that cryptocurrency has been subject to recent crackdowns (and the fact that China is going to be launching a digital version of its currency at next year's Winter Olympics). There was another interesting development in this space as Coinbase announced that it wanted to launch an NFT market place, which will be based initially on the ethereum blockchain.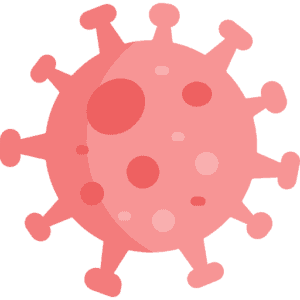 *** COVID POLICY/NEWS TIMELINE ***

AMERICAS, US – Oct 15th US announces plans to lift restrictions for travellers who are fully vaccinated from 8th November.
AMERICAS, BRAZIL – Oct 19th a draft inquiry report recommends that President Bolsonaro face murder charges for his (mis)handling of the pandemic.
ASIA, INDIA – Oct 1st India says that Britons will have to undergo a 10-day quarantine on arrival in the country.
ASIA, AUSTRALIA – Oct 10th Sydney comes out of lockdown, Oct 15th the government announces that its outbound travel ban will be lifted from Nov 1st, Oct 17th Melbourne announces that it will lift is stay-at-home order this week, Oct 21st Melbourne ends its sixth lockdown.
EUROPE, RUSSIA – Oct 21st Moscow announced a one-week lockdown as Covid deaths rise, Oct 28th Russia tightens restrictions as cases continue to increase.
EUROPE, GERMANY – Oct 11th lateral flow tests cease to be free from this day.
EUROPE, FRANCE – Oct 15th Covid tests cease to be free from today unless prescribed by a doctor.
UK – Oct 4th – England's confusing "traffic light" classification system for travel is scrapped and replaced by a single "red list", Oct 6th UK relaxes guidance to avoid non-essential travel to 32 countries, Oct 7th England's travel "red list" is cut to just seven countries, Oct 14th UK government announces lateral flow tests will replace PCR test for travellers coming to England.
In SUPPLY CHAIN NEWS…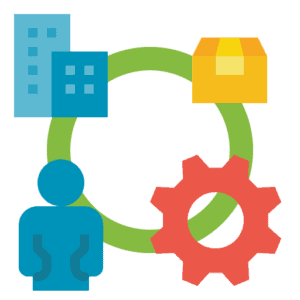 It turns out that South Korea's battery supremacy could be a problem because it's so dependent on China at the moment. The race is on for it to make its own materials or use other sources! At the moment, South Korea accounts for almost half of the world's production of rechargeable batteries, with China at 33% and Japan at 17% but its reliance on China for raw materials makes it indirectly vulnerable to all the embargoes imposed on China from time to time by countries including Japan and the US. Companies like LG Energy Solution, SK Innovation and Samsung SDI rely on imports of over 60% of critical battery materials, and are putting a lot of effort into producing more themselves.
In the US, President Biden has changed the rules to allow the Port of Los Angeles to remain open 24/7, but it's not a given that his approach is going to work because the whole of supply chain needs to be addressed for everything to get back on kilter. In the meantime, some big US retailers are now so desperate that they are chartering their own ships in order to avoid having empty shelves. Meanwhile, in the UK, the backlog at the Port of Felixstowe is getting so bad that Maersk is telling ships to avoid it – but it looks like UK problems at ports are set to continue.
Fuel shortages are likely to carry on for a while longer as the Petrol Retailers Association reported that 20% of forecourts in London and the South East were still out of fuel versus 8% across the rest of the country.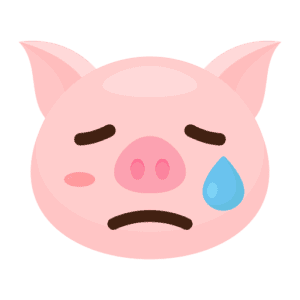 Pigs are facing tough times as well at the moment as farmers are having to cull them because CO2 shortages and the lack of workers are snarling up the supply chain stretching from abattoirs to meat processing plants. CO2 is used to stun the animals for slaughter – so abattoirs use a lot of this – hence the problem (pigs stay on farms for longer than normal, the farmer still has to feed them – which costs money – and they end up not being able to send them for slaughter, which means that they lack capacity and have to slaughter them themselves). It gets worse for the pigs because visas are going to be granted for overseas butchers to carve them up. There has been a shortage of slaughterhouse workers which has caused a backlog on farms, so this may go some way to easing the pressure on this bit of the supply chain.
In AUTOMOTIVE NEWS…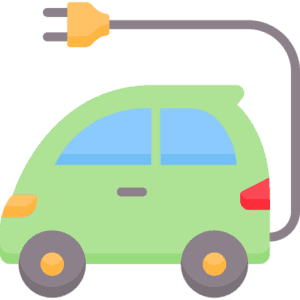 General Motors announced plans to double revenues to $280bn by 2030 thanks to sales of EVs. It also got some good news this month because LG Chem compensated it for the recall GM had to carry out for its Chevrolet Volt, which I think is a big deal because you would normally expect LG chem to put up more of a fight for its batteries, which were alleged to have caused fires in the vehicles. Meanwhile, Tesla posted a third consecutive quarter of profits, and later in the month became a $1tn company powered by a number of reasons, including the fact that it sold 100,000 cars to Hertz, which then announced that it was supplying half of the new order to Uber! Foxconn unveiled its first EV (yes – the very same Foxconn famed for putting iPhones together!) and Ford committed to investment in EVs in the UK
In terms of batteries, there were announcements by Britishvolt and an Aussie battery maker Gelion Technologies who are aiming for London IPOs and Coventry is making itself available for battery gigafactories at the site of its airport. Also, the UK's only Gigafactory, owned by Chinese company Envision, announced plans for a massive expansion that will make the facility one of the biggest in Europe.
In CONSUMER AND RETAIL-RELATED NEWS…
Mortgage payments are rising faster than wages in the US at the moment, according to the latest figures which show that American households are spending 32.1% of income to cover mortgage payments – the most since November 2008, when it was 34.2%.
Car and home sales fell in China because the shortage of semiconductors has hit car sales and China's crackdown on debt has made people twitchier about getting caught up in developers with dodgy finances. Talking of dodgy developers, Evergrande's shares got suspended, which prompted fears of further defaults in other companies in this massively indebted sector. Evergrande didn't make things any better by defaulting on another interest payment. On the subject of real estate, UK house prices are picking up again due to there being a shortage of supply, buy-to-let has been slowing down, which is contributing to rents going up. Mortgage rates are set to go higher in expectation of an interest rate hike from the Bank of England and it's bad news for renovators because raw materials prices are continuing to get more expensive.
In retail, Amazon launched its first 4 star outlet in the UK and Morrisons got a new owner (Clayton, Dubilier & Rice), but the bidders had to pay a fat premium for the privilege. Meanwhile, on the high street, Greggs was positive about the full year (yes, it thinks it is on a roll, badum-tish) and Hotel Chocolat talked about price rises. Pepsi also talked about increasing prices and some food producers are already indulging in a bit of "shrinkflation" (selling less product at the same price but trying to make it less obvious by putting less in the packaging etc.). In another interesting development, Ikea bought Topshop's former flagship store on Oxford Street.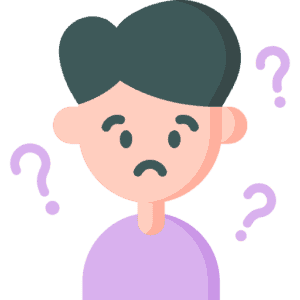 It's interesting to see that the sentiment of the UK consumer appears to be shifting. We are not feeling so confident, according to latest BRC/KPMG survey and it seems that, according to the latest Barclaycard data, we're spending mainly on groceries and fuel. This is usually a sign of consumer pessimism because it implies that consumers are only spending on essential items – not discretionary ones. Also, the amount households are getting to spend on non-essentials is shrinking because they are getting hit by higher utility bills, although on the flip side wages are rising. Mind you, having said that, data from Credit Karma showed that UK consumers are spending more on BNPL!
In SOCIAL MEDIA NEWS…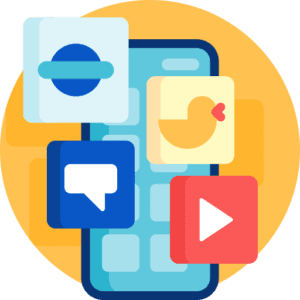 October was a month that many social media companies – but especially Facebook – would want to forget. Facebook faced a lot of questions following damaging revelations about putting profits ahead of ethics from ex-employee-turned-whistleblower Frances Haugen and if that wasn't bad enough, Facebook, Insta and Whatsapp broke down– all at once! It tried to change the conversation and be more positive about the future by announcing that it would be committing resource to becoming a player in the metaverse, joining others including Nvidia, Roblox, Epic Games and Microsoft. In the end, changed its name to Meta in order to reflect its future direction and ambitions in the metaverse. Mind you, it wasn't just Facebook that suffered this month – Amazon had data breach with Twitch.
PayPal announced an interest in Pinterest earlier in the month but then abandoned it. It harbours ambitions to become a super-app and PayPal has already bought online coupon start-up Honey Science (for $4bn in 2019) and Japanese Buy Now Pay Later player Paidy (for $2.7bn only recently), so Pinterest could have slotted in nicely as a social network that would give them a pathway to customers. However, I think that investors didn't like the idea because it was likely to be too expensive an acquisition.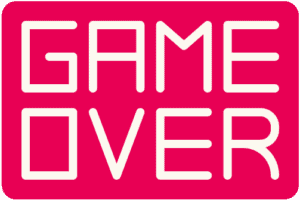 LinkedIn shut down in China, but I don't think anyone was surprised. There aren't any more big US social media companies left in China now!
In IPO AND M&A NEWS…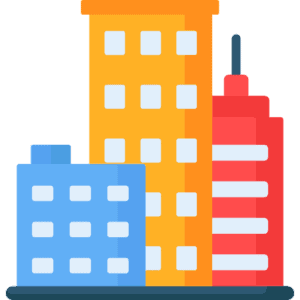 WeWork floated on the NYSE this week – and it had a great debut just two years after its previous attempt fell apart in disastrous fashion. City deal-making continued to soar, according to the latest data from Dealogic, and this month we saw Aristocrat buying Playtech bringing together analogue and digital gambling and FirstGroup announced the £125m sale of its Greyhound bus services in the US (Friday), making the company 100% UK-focused.
Although it wasn't M&A per se, Klarna and Stripe announced a tie-up which will enable more retailers in the US, UK and Europe to add Klarna as a payment option more easily.
DraftKings pulled out of the proposed Entain takeover.
ELSEWHERE...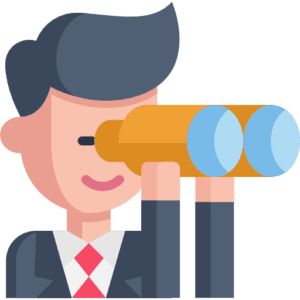 Netflix announced strong figures and the company has a pretty good pipeline going into the end of the year. Squid Game's success clearly helped!
In tech, Google and Microsoft posted solid results thanks to advertising and cloud services respectively, but Apple and Amazon were more downbeat on supply chain problems and increased costs.
In banks news, Deutsche Bank benefited from advisory fees on deals, Santander benefited from mortgages and Lloyds Bank's profits doubled – also because of its exposure to the red-hot housing market! Further afield, Brazilian "challenger bank" Nubank filed for an IPO in the US as it continued to benefit from having less baggage than the incumbents.
In tech hardware, Samsung announced strong figures thanks largely to semiconductor demand.