Welcome to Watson's Monthly! The Monthly is a document that gives you roundup of the major stories and developments that happened over the course of January.
This will give you a different view of how things developed over the month and will really help your understanding and recall of the events as they happened.
IN BIG PICTURE NEWS…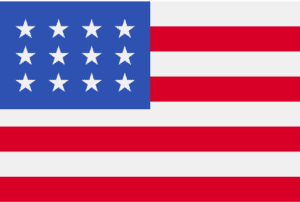 In the US – a Wall Street Journal survey of economists showed that there is a belief that GDP will grow at its fastest rate (+6.4%) since 1983 and there was also more good news as retail sales shot up by 9.8% in March and jobless claims fell. All of this feelgood helped US stock markets hit record highs.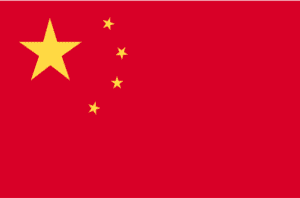 In China – China's GDP shot up by a whopping 18.3% in Q1 vs Q1 in 2020, but this actually fell short of analyst expectations.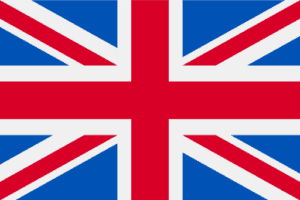 In the UK – the latest stats from the ONS show that we have returned to economic growth as retailers saw rising sales and manufacturing saw an uptick on rising car production. A survey by YouGov and the CEBR showed that consumer confidence was at its highest level since 2018 and business confidence is also up. Economists polled by the Treasury upped the feelgood factor as they concluded that the UK is set for its best GDP growth since 1988 as vaccine rollout, business re-openings and other restrictions lift.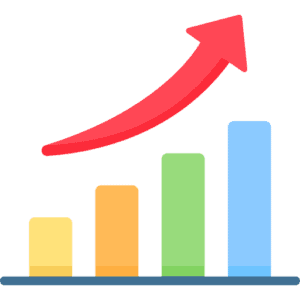 …and in markets…
The S&P500 broke the 4,000 mark for the first time ever this month, powered by tech stocks, expectations of massive economic stimulus and a successful vaccine rollout in the US.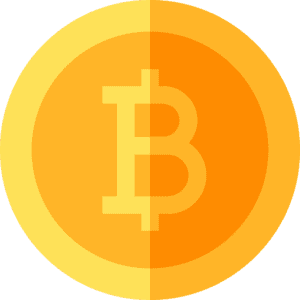 …in cryptocurrency…
Bitcoin breached the $63,000 level and America's biggest cryptocurrency exchange, Coinbase, had a dramatic debut on the NYSE where it shot up initially and then fell below its offer price by the close. Scottish institutional investor Baillie invested $100m into the UK's biggest cryptocurrency group Blockchain.com and Rishi Sunak launched a taskforce to explore the possibility of a Bank of England digital currency. Meanwhile, Bitcoin had a wobble mid-month after a major rally, but as usual no-one really knew why.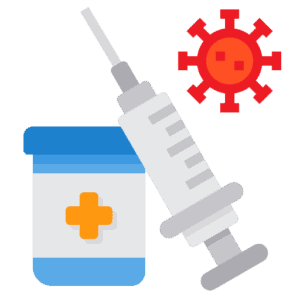 IN VACCINES NEWS…
The Europeans got more bad news as it turns out that Pfizer is increasing its prices for supplying vaccines to the EU by a whopping 60%!
India gave emergency approval for Russia's Sputnik V vaccine– adding that it would give emergency approval for vaccines already approved in the US, UK, Europe and Japan without putting them through "bridging trials" – as the number of cases continues to grow.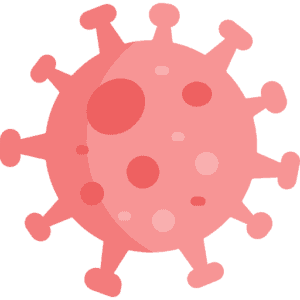 *** COVID POLICY/NEWS TIMELINE ***

US – Apr 30th US bans non-citizens to come into the country from India.
EUROPE – Apr 22nd the EC asks US states to potentially take legal action against AstraZeneca over its failure to meet its contractual obligations over the delivery of its vaccines, Apr 26th EU launches legal action against AstraZeneca with the backing of all 27 EU member states, Apr 29th EU legislators approve a bloc-wide "EU Covid Certificate" that lets holders travel freely in the 'zone
EUROPE, FRANCE – Apr 1st France bans drinking alcohol outdoors and shuts down schools as case numbers rise, Apr 17th France announces a strict 10-day quarantine for incoming travellers from Brazil from Apr 24th, Apr 29th France announces plans to relax its Covid curfew from 7pm to 9pm from May 19th.
EUROPE, GERMANY – Apr 7th Chancellor Merkel calls for a short national lockdown as cases rise, Apr 10th Merkel warns that the country's hard lockdown could last for another 8-10 weeks.
EUROPE, TURKEY – Apr 26th Turkey announces a full lockdown from Apr 29th.
UK – PM Boris Johnson confirmed that the relaxation of the UK lockdown will proceed as planned on Apr 12th.
In CONSUMER AND RETAIL-RELATED NEWS…
April 12th marked the reopening of non-essential shops and there were high hopes that consumers would spend at least some of the £180bn they've saved under lockdown (which roughly equates to 10% of the UK's GDP!). Interestingly, Barclaycard figures showed that spending was 15% above pre-Covid levels in the first week that "non-essential" shops were open. Footfall was decent, although not completely stellar. This month, we also heard that the unemployment rate fell to 4.9% and UK pubs and restaurants are facing staff shortages. The feelgood seemed to be well and truly gaining momentum as the latest report from Deloitte showed improvements in every measure of consumer confidence on both a year-on-year basis and a quarter-on-quarter basis. In the US, the staff shortages in casual dining restaurants are so acute that they are offering signing bonuses! For instance, Chipotle Mexican grill is offering to pay college tuition fees to those who work 15+ hours a week after four months!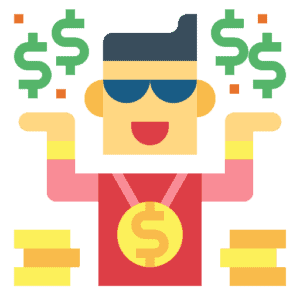 It seems that moneyed consumers were out in force "revenge spending" with strong performances from LVMH, Gucci-owner Kering and Hermès. We're also spending money on cars (according to car dealership Pendragon), houses (HMRC data showed a frenzy of transactions as people tried to beat the Stamp Duty holiday deadline), going to the gym (according to PureGym) and Toys (according to US toymaker Mattel).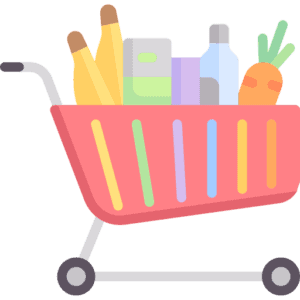 Elsewhere, Asda axed in-store bakeries and Tesco announced that its profits fell by almost 20% last year due to around £900m of extra costs incurred due to Covid (hiring more staff plus covering staff who were off sick etc.) although it did manage to take market share from its rivals. In related news, AO World said it would be opening more shops in Tesco stores after a pilot scheme with them helped contribute to sales shooting up by almost two thirds in the year to March 31st! Sainsbury's also announced a loss for similar reasons to Tesco and Waitrose announced that it would be deepening its relationship with Deliveroo by increasing the offer of delivery from 40 shops now to 150 by the end of the summer. The latest Kantar figures showed that the number of supermarket visits were up by 4% between March and April and it was the busiest month for supermarkets in over a year!
It was a mixed bag for fortunes of high street retailers as Dixons said it was going to shut down all of its airport outlets, but WH Smith raised money and is going to open an additional 100 outlets, mainly in the US. Meanwhile, Amazon announced stellar results!
In IPO AND M&A NEWS…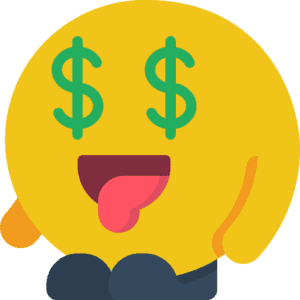 The London Stock Exchange has had its best Q1 for IPOs since 2007, Microsoft bought Siri-creator Nuance for about $16bn (Microsoft's second biggest acquisition after it bought LinkedIn in 2016 for $26bn) and Veolia finally bought its target Suez (valued in the end at about €13bn), signalling the end of what has been one of France's hardest-fought takeover bids between the world's two biggest waste and water groups. Lithium miners Orocobre and Galaxy Resources announced plans to merge in a $3.1bn deal, which is probably a good thing considering that Rystad Energy announced predictions that there could be "a serious lithium supply deficit" by 2027 (due to rising demand for rechargeable batteries for cars etc.).
In AUTOMOTIVE-RELATED NEWS…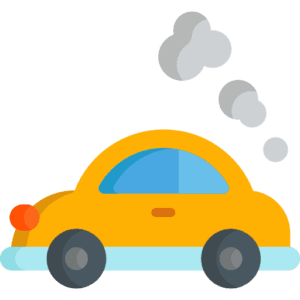 Hyundai reported strong Q1 results due to strong demand for SUVs and its premium cars. Global vehicle demand started to gain traction in H2 last year and Hyundai also managed to swerve production stoppages in the January to March period that rivals suffered due to chip shortages (it had loads of chips). Talking of chips shortages, Mini, Jaguar Land Rover and Renault announced halts in production due to chip shortages and chipmaker Intel said that prospect for a resolution to this situation is still pretty distant. Lotus announced it would be going fully electric and that it would unveil its last ever ICE sports car, the Emira, on July 6th.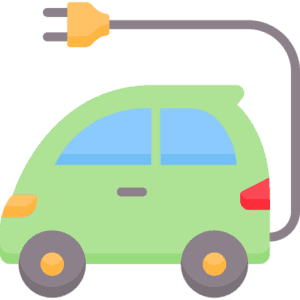 Tesla posted great Q1 results as revenues shot up by 74%, but it seems that although it's selling more cars, it is having to cut prices in key markets and a big drivers of revenues actually came from selling 10% of the Bitcoin it bought in February plus money from the emissions credits sold to other car companies so they could hit their emissions targets! Things are getting trickier in China (where it makes 20% of its global revenues) as Tesla was criticised in the press for poor customer service and other local manufacturers continued to close the gap – especially among the younger demographic.
In other car-related news, Lyft sold its autonomous driving unit to Toyota for just over half a billion dollars – not that long after rival Uber sold its own autonomous driving business last year.
Fun fact: the UK replaced France as Europe's #2 EV market this month as battery-powered EVs made up 7.5% of UK sales in Q1 this year, which was almost double the market share they had in Q1 last year.
In TECH NEWS…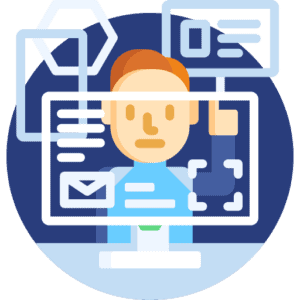 Microsoft and Google absolutely raked it in as profits boomed, Apple's earnings helped it to head in the direction of a $3tn valuation and Facebook's supremacy in advertising powered its revenues to new heights.
Meanwhile, things in China are getting tougher as the country's crackdown on Big Tech companies continued. Alibaba had an expensive start to the week as it was slapped with a $2.8bn fine, which sounds a lot (it is), but it only represents about 4% of Alibaba's revenues. Ant Group, faced increasing pressure from regulators to cut ties between its payment platform and its lending business. Regulators also announced that they were giving some Big Tech companies one month to sort out their anti-competitive behaviours otherwise they would get the Alibaba treatment!
ELSEWHERE…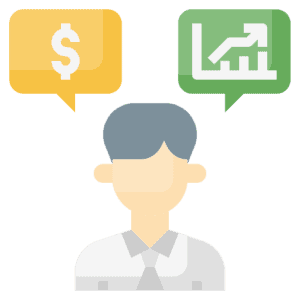 In financials, HSBC moved virtually all of its top management to Hong Kong as it gravitates towards China for the future – but it seems that fears about an exodus of City jobs post-Brexit appear to have been overdone as job vacancies shot up by 70% in Q1 this year, according to research by recruitment agent Morgan McKinley. Goldman Sachs, JP Morgan and Bank of America all posted strong results thanks to advisory fees raked in from deals. It wasn't just the Americans who did well, though: HSBC, Deutsche Bank and Lloyds Bank also announced strong performances while British investment bank Peel Hunt announced a joint venture with Santander, later adding that it was considering an IPO. On the investment side of things, fund manager BlackRock said that it had seen record fund inflows in Q1 and a coalition of 35 major investors with $11tn in assets is calling for banks to stop financing carbon-intensive projects and live up to their green promises. The coalition of investors said that, since the Paris agreement on climate change, the world's top 60 banks have lent $3.8tn to fossil fuel companies despite many banks committing to net zero targets.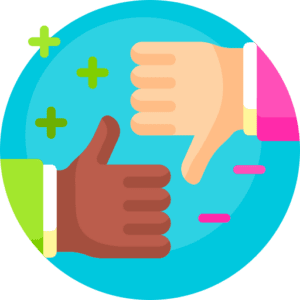 In lockdown winners and losers, creator platform OnlyFans has seen transactions have risen sevenfold to £1.7bn due to the number of users ballooning from 20m pre-pandemic to over 120m under lockdown, Pearson saw Q1 sales rise due to the success of online learning, pet-related companies like Pets and Home and Chewy posted strong results as more people bought furry friends during the pandemic and meal-kit company Gousto announced plans to take on 1,000 staff as sales more than doubled over lockdown. Lockdown winners who experienced a bit of a wobble this month include streamers like Netflix (which had disappointing new subscriber numbers) and Spotify (which expected a slowdown), although HBO actually did quite well on the subscriber front.
In individual company news, Maersk said that its profits were likely to double for the year due to higher prices caused by the logjam caused by the recent Suez Canal blockage. Maersk is often seen as a barometer of global trade as it transports about 20% of all global seaborne freight. Then Law firm Mishcon de Reya announced plans for an IPO, begging the question as to whether other professional services firms will follow suit in starting to consider an IPO as a "quick" way of raising a lot of money that they could use to invest in the future (or, cynically, keep for the senior partners!).
Real Madrid's Florentino Pérez tried and failed to launch a new European Super League.